Removing boron from water using HEB plants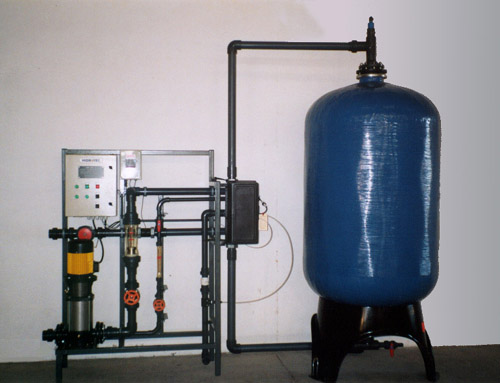 Hidrotec Tratamiento de Aguas has simplified the technology for eliminating boron from water by using HEB type treatment plants.
Although reverse osmosis water treatment can remove up to 50% of boron, in some cases this is not enough and this efficient system for removing boron is required.
The selective ion treatment system for removing boron helps to remove excess quantities of this element from any water intended for irrigation that reaches a concentration in certain crops, fundamentally fruit with stones or pips, which might be toxic and harm the plantation. This toxicity can have a greater effect when boron-contaminated residual or underground water is used for irrigation.
On the other hand, Hidrotec Tratamiento de Aguas is building reverse osmosis plants intended for the Mexican market where, due to the boom in agriculture and the arid climate in some areas, we come across a problem issue that we are all too familiar with: the water problem. The plants use latest generation reverse osmosis technology featuring low pressure membranes, thereby minimising the costs associated with obtaining each cubic metre of water.
In the same way, Hidrotec Tratamiento de Aguas builds plants to treat water for the chemical industry, produce demineralised water for the food industry or ultrapure water for labs or research centres, among other projects.